I recently helped Emma take photographs in her Coffee Shop. Emma is a film shooter and shoots mostly colour film. Emma asked me to help her shoot Medium Format for the first time. Here is the video on the SFLaB Chanel and also the photographs we took.
Mamiya RZ67 (with a 645 back) and Portra 400. Thanks to James Lane of Zone Imaging for developing and scanning the film.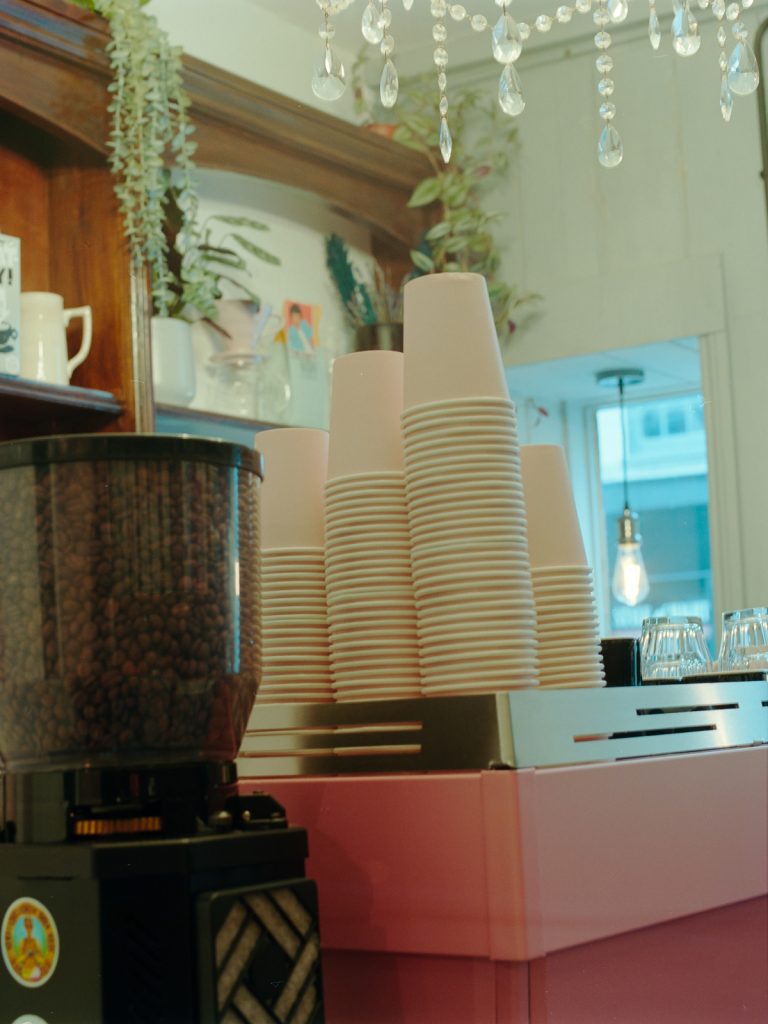 Images from behind the scenes, Nikon F6, Orwo UN54 pushed to 400 in 510 Pyro.