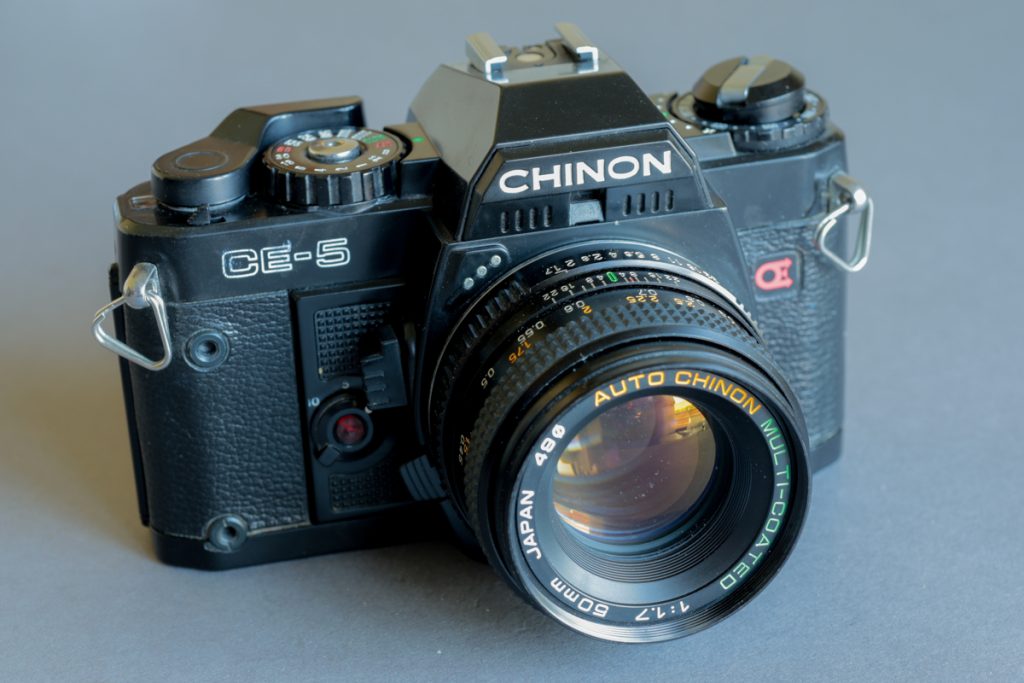 Here is a sweet SLR Film Camera from 1981. 
The Chinon CE-5. 
This camera was sold in a time when SLR Cameras were at their pinnacle of forward thinking with Canon, Nikon, Pentax and Olympus dominating the market with model after model of fantastic cameras for the consumer. 
Back in 1981, the Chinon CE-5 could be seen in every Dixons Store in the UK, often boxed with a fancy bundle of a Lens, Flash, Power Winder and Camera Bag.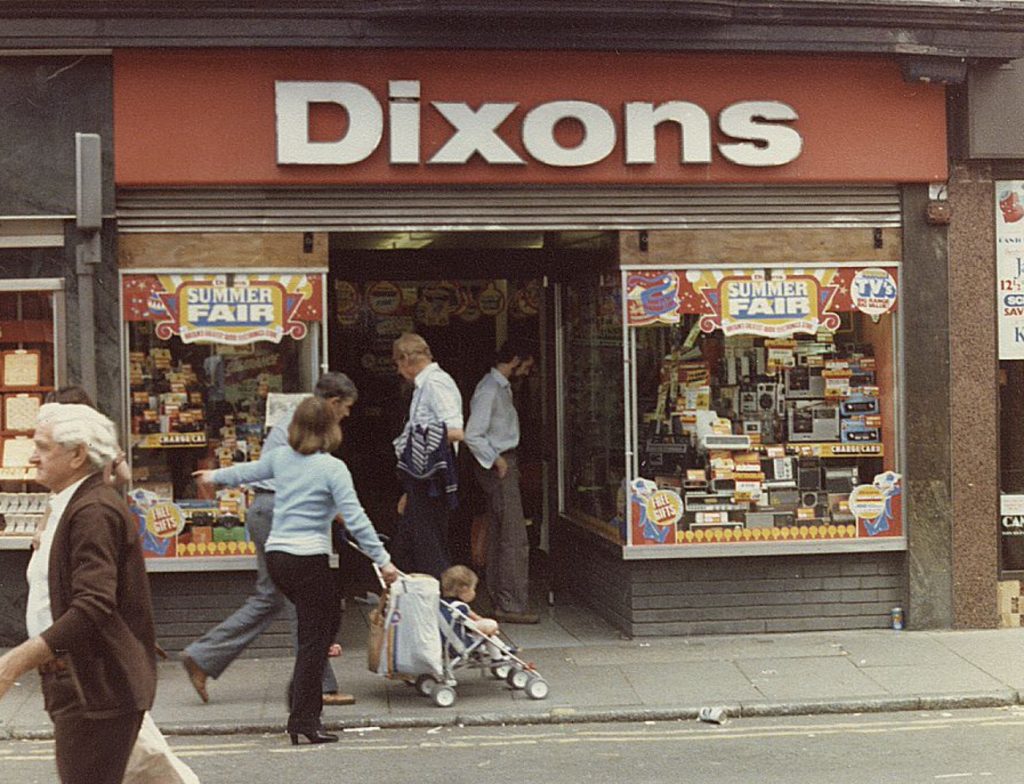 It was cheaper than the Nikon and Canon Cameras at the time but more expensive than the Olympus OM20 and Pentax ME Super, However, I can only imagine it was less popular. Maybe the bundles were attractive! Or the hobby photographer of the day wanted a more popular name.
I have the OM20 and the light meter is a bit fragile now. The Chinon CE-5 is still accurate after all these years!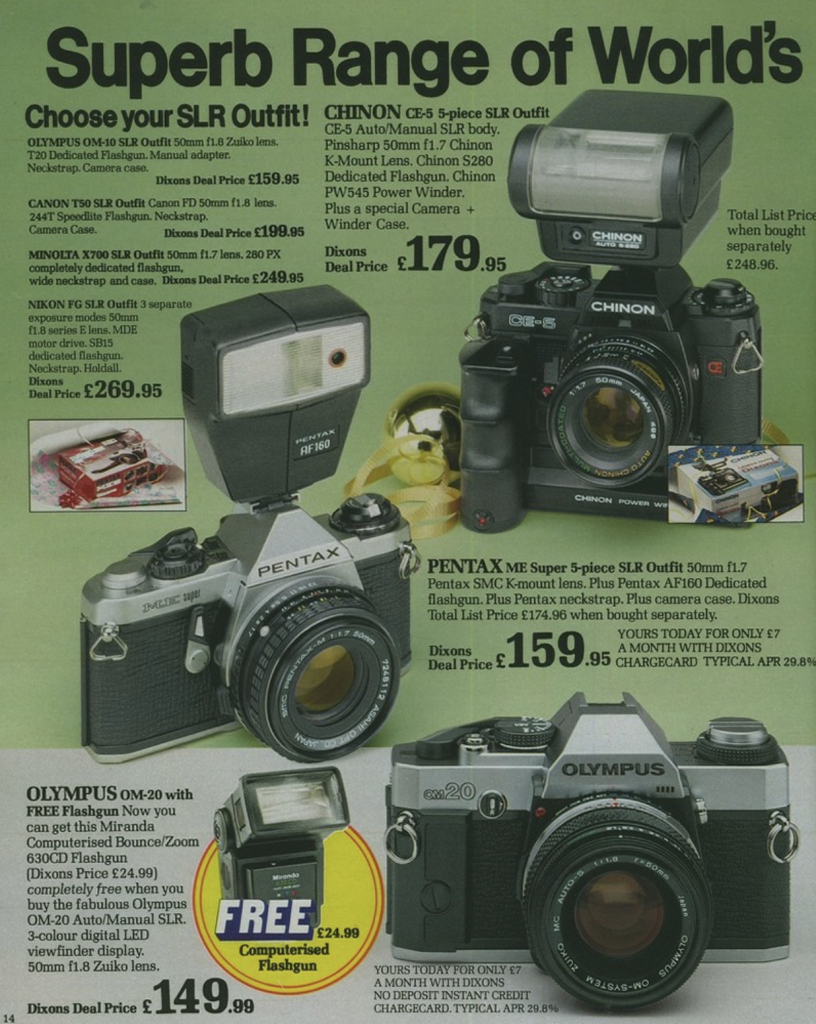 Bradford Timeline, Flickr
I got this Chinon CE-5 a few years ago for just £50. And after not using it for the past year or so as I thought the electronics were dead, even with new batteries, I recently gave it a good clean with Alcohol on it's circuits and it jumped back to life and is as good as it was the day it was in the shop! Which was Dixons! 
It doesn't look or feel as quality as the other cameras of the day with its plastic exterior, drop it and it will crack, but it does have some neat functions and works a treat! And it has some really weird accessories. Like this data back for stamping memo's or details on the negative!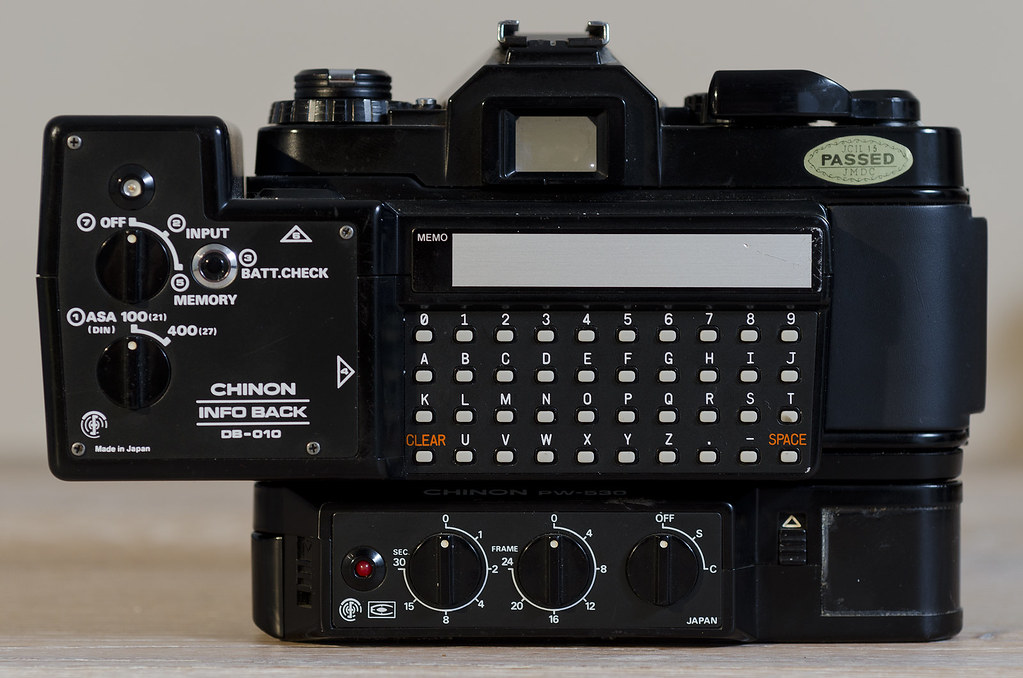 Prior to the CE-5 Chinon, in 1980, released the CE-4 for which they switched over to the Pentax K Mount system. Their cameras prior to the CE-4 were M42 Screw mount.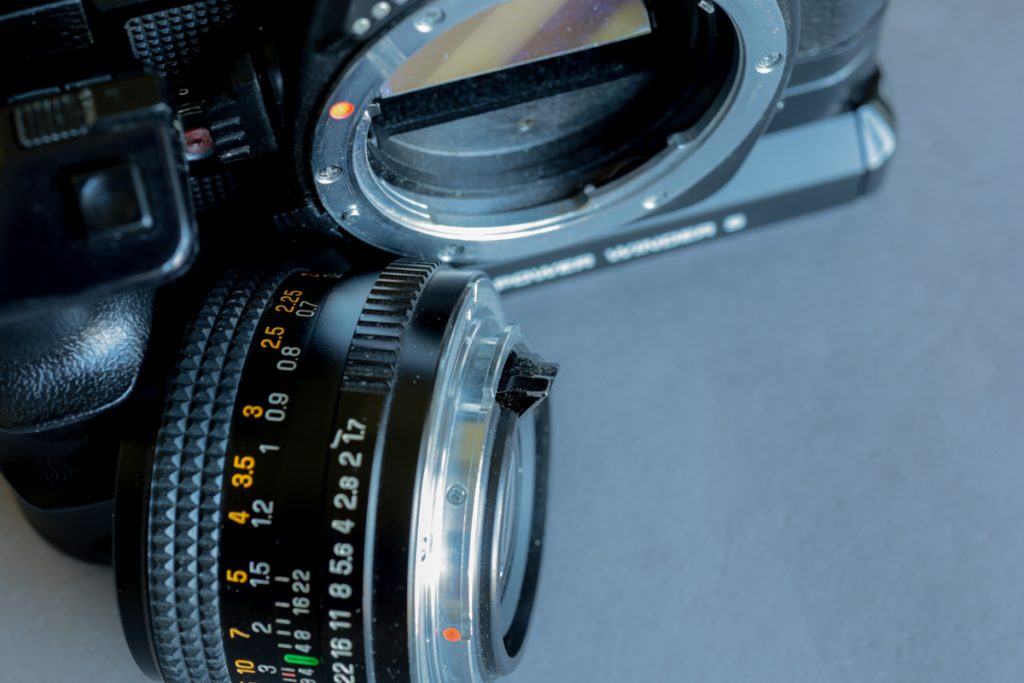 The camera has shutter speeds from Bulb, 2 Seconds to 1/2000th and ISO Range from 25-3200. 
You can either shoot the camera in Aperture Priority mode or Fully Manual. However, the downside is it won't function without two LR44 batteries!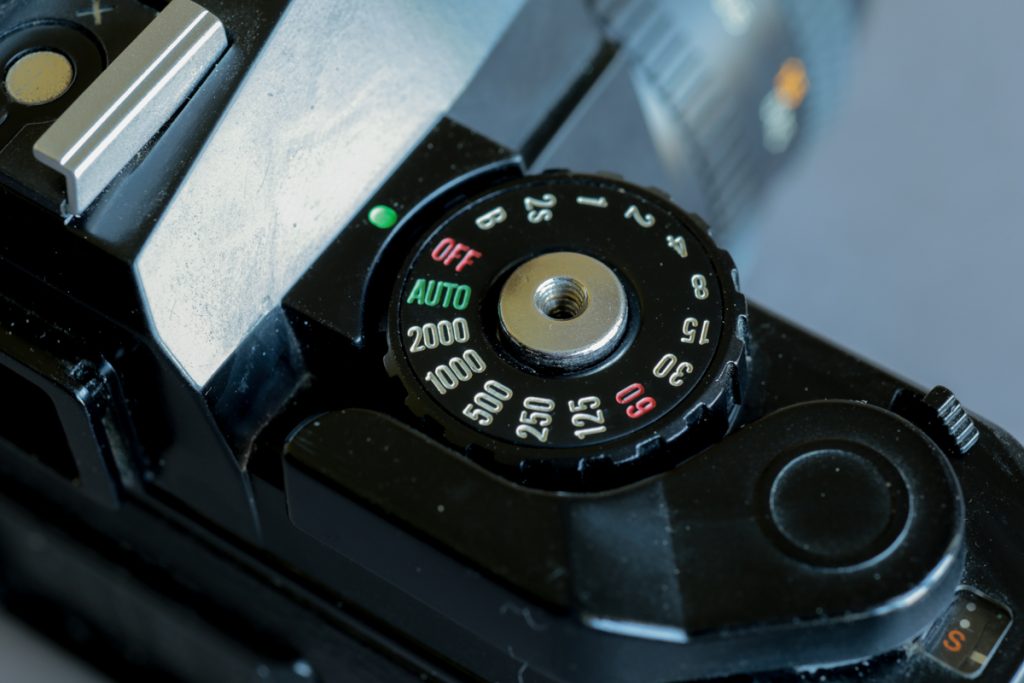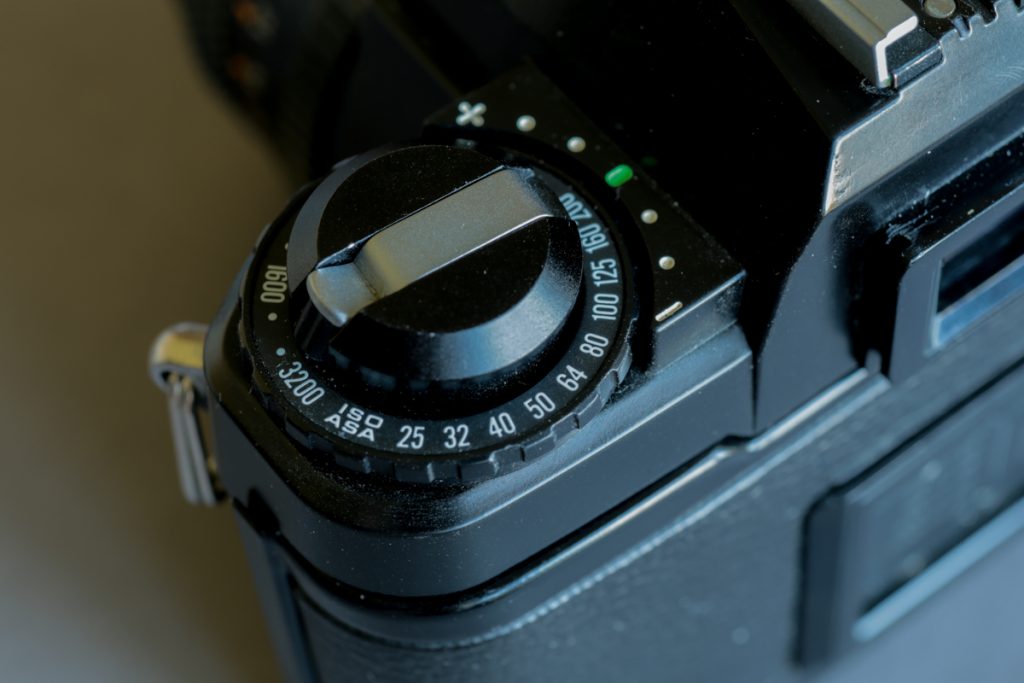 There is a Self Timer of 5 or 10 seconds, and a Depth of Field Preview.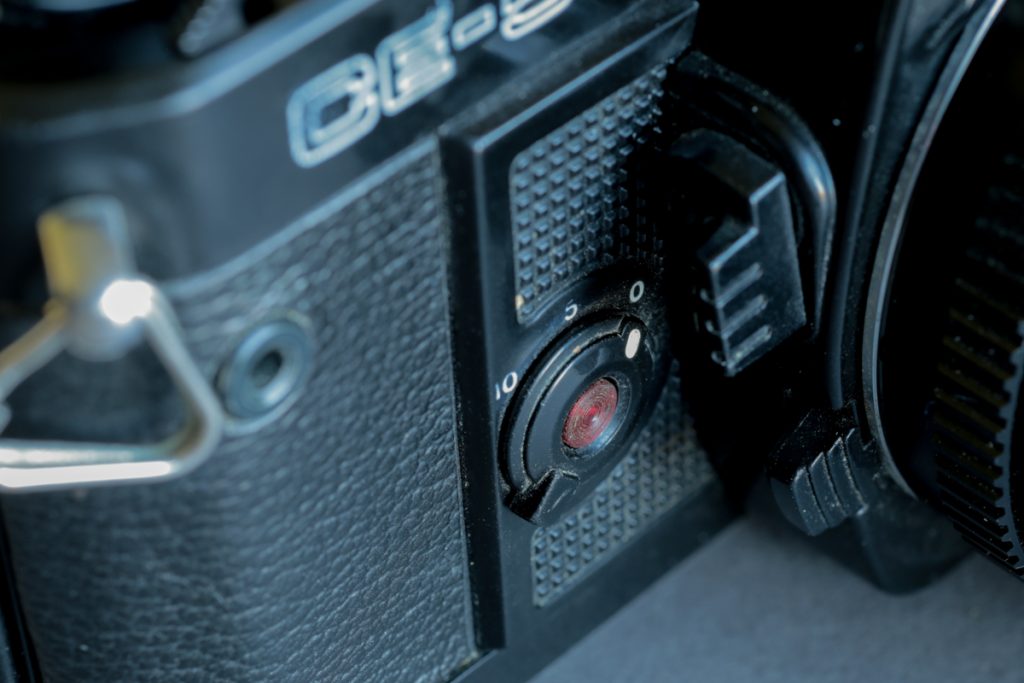 And also an Exposure Lock button, which Chinon call a Exposure Memory Button.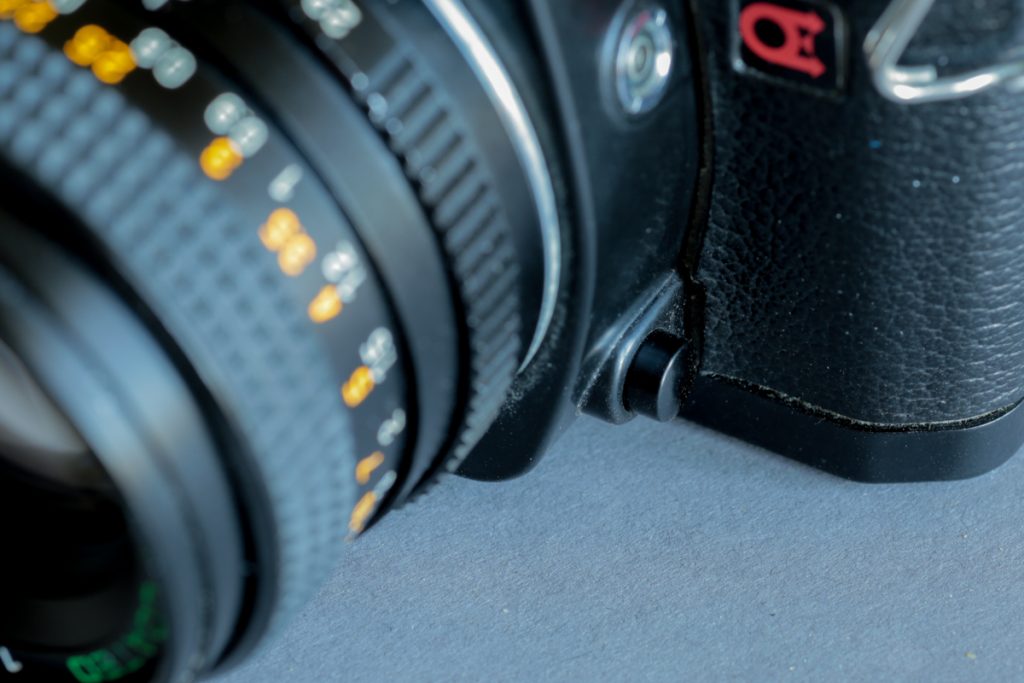 A Hot Shoe for your Flash and also a X Sync Port. And the Flash Sync Speed is 1/60th.
There is also three "Auto Focus Pins" on the front of the camera for AF Lenses, which there were only two made and look like a total after thought.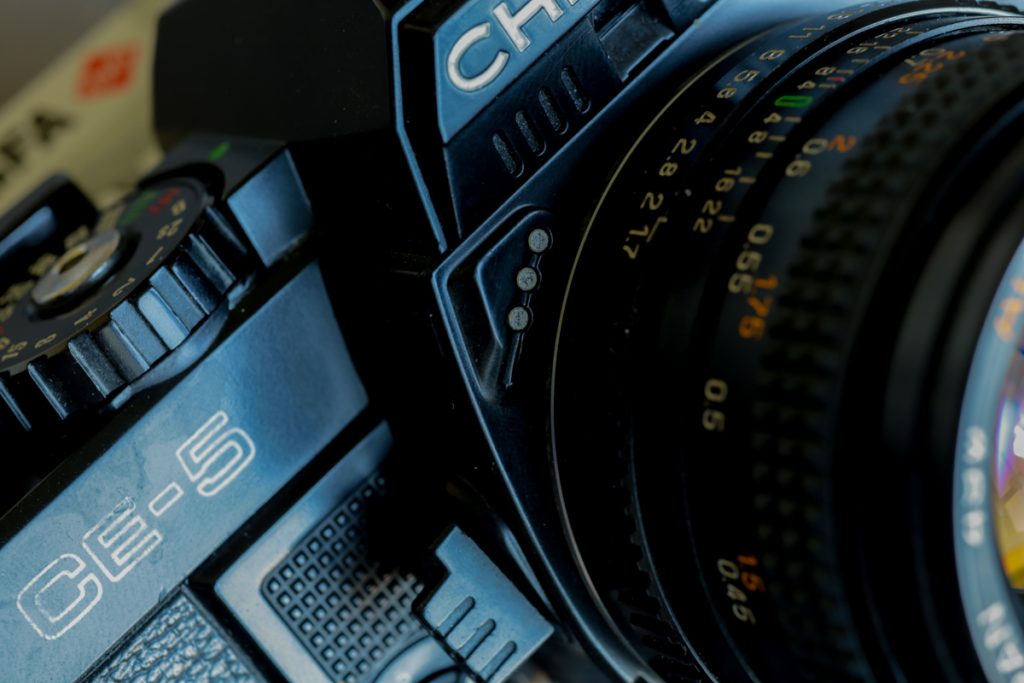 Instead of a fabric curtain Chinon added a Seiko electromagnetic metal focal plane shutter and the view finder has a split image range finder and a microprism collar to aid focusing.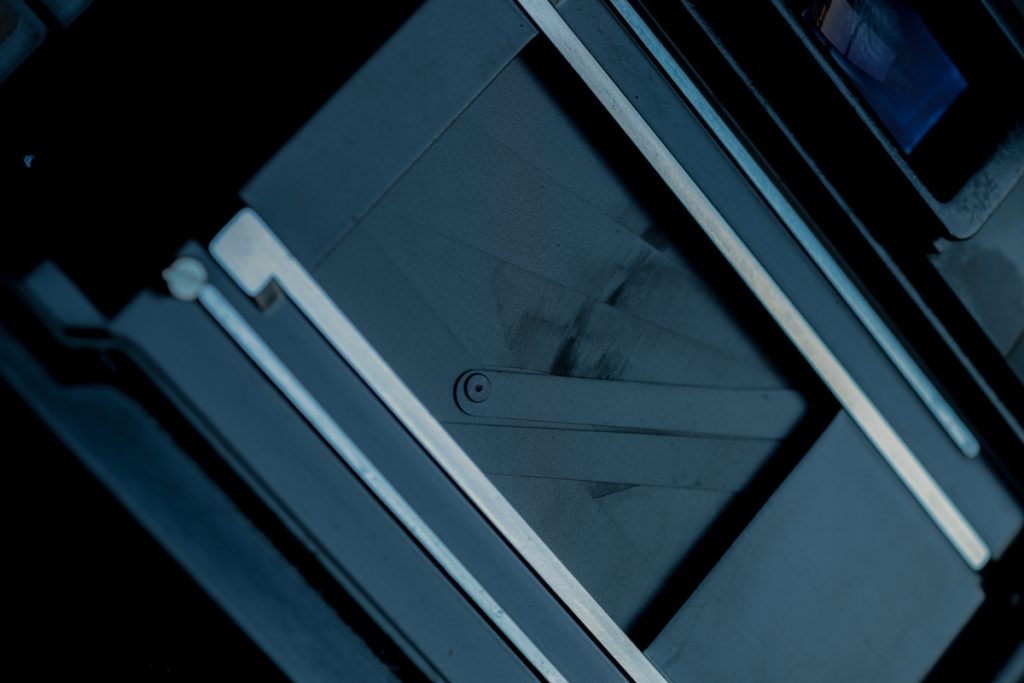 This camera came in a bundle with a 50mm f1.7 Multi-Coated Lens which is breathtakingly sharp! And the multicoating helps keep lens flare down. And for Filters it takes 49mm size.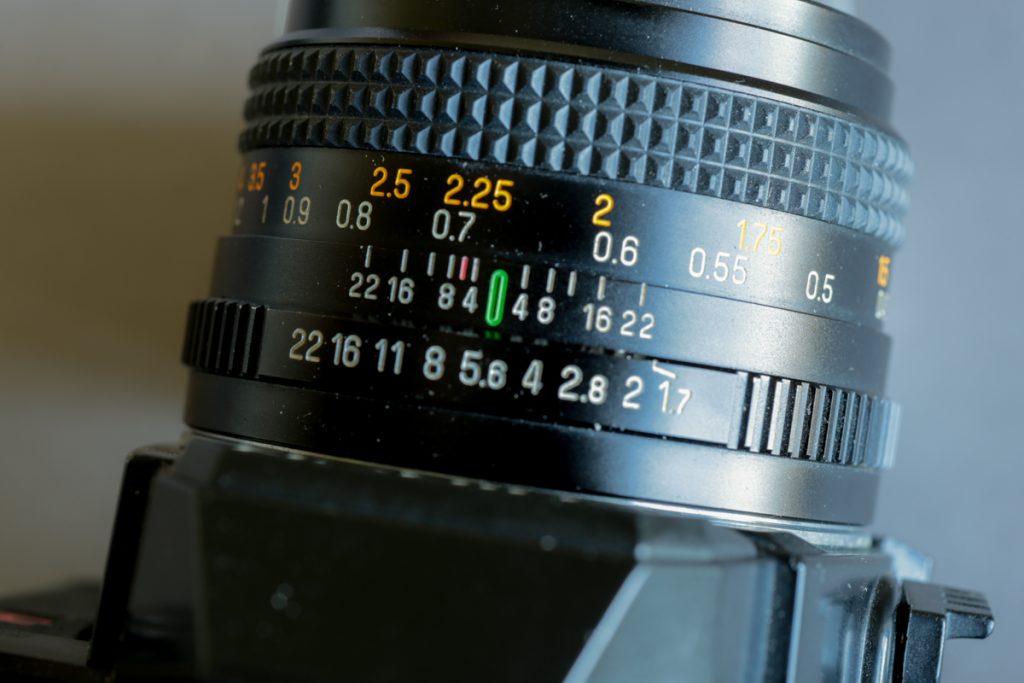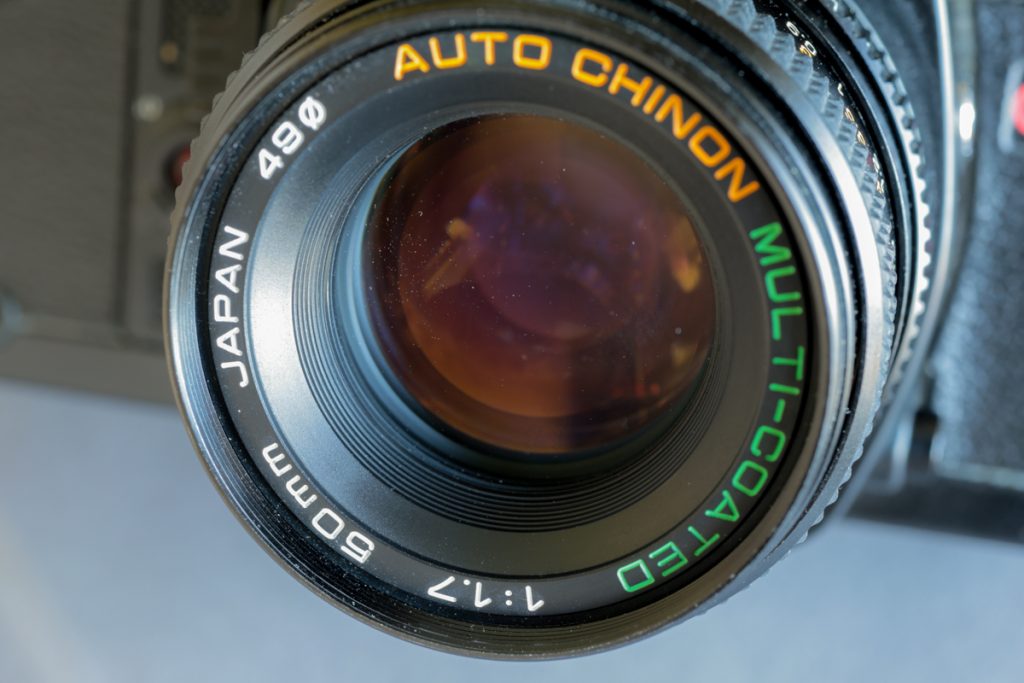 Accessory wise, Chinon, came out with some crazy ideas! Like the back that you could print messages or notes directly onto the film. 
And another back that enabled you to stamp the time and date onto the film. 
Also crazy looking shutter release unit.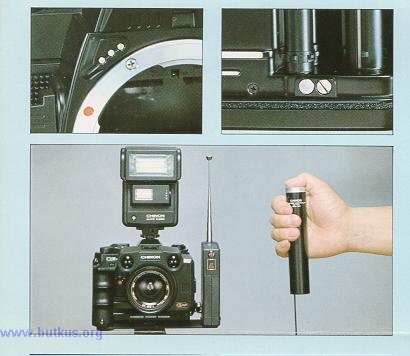 Mine came with this Auto Winder, which works really well and makes the camera feel better in the hands when shooting as it gives you something to grip.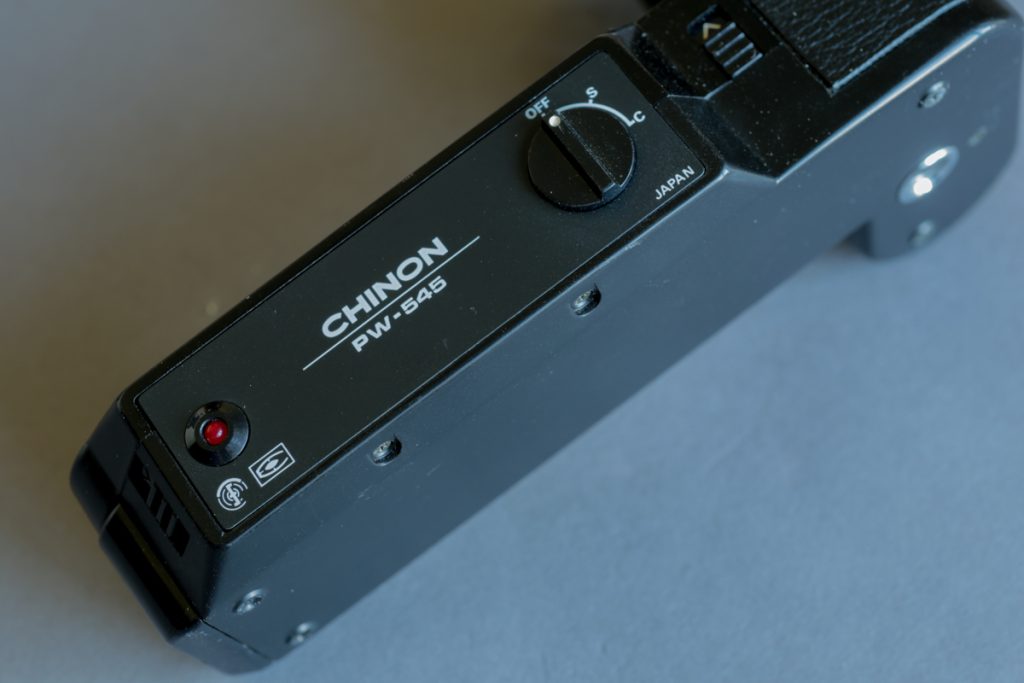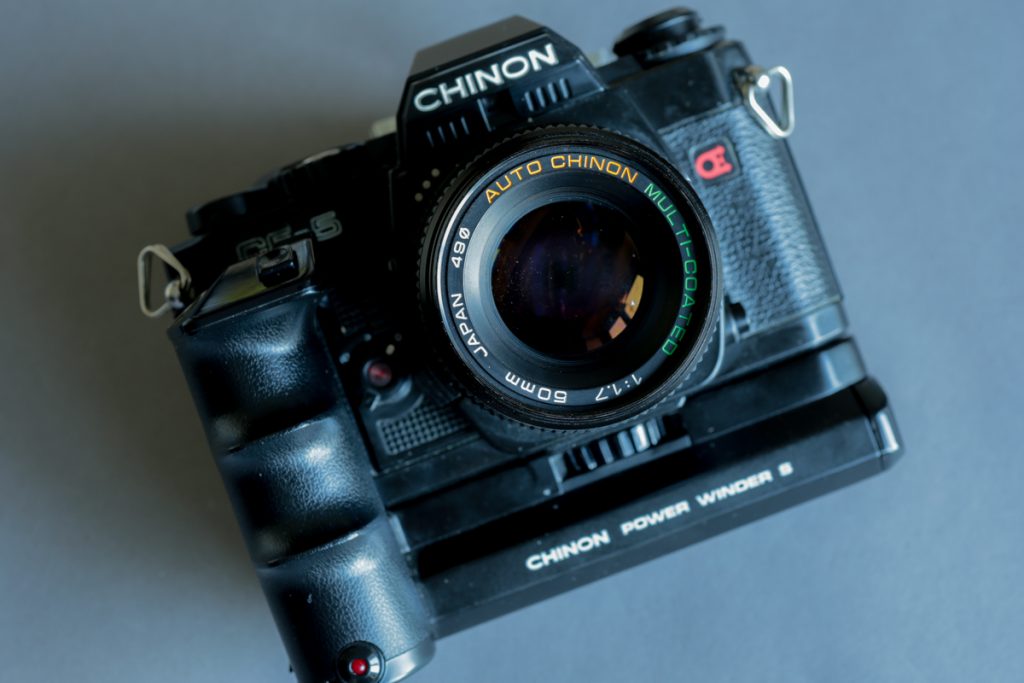 So if you are looking for a SLR Camera that just works and won't cost a fortune have a look for one of these! Like I said the only downside is that it won't work without batteries! So if the electrics fail, as mine did, try cleaning the electrical contacts. Luckily it was just dirty contacts. (I had to take off the bottom plate and clean the soldering parts). And make sure you pack spare batteries when you are out shooting!
Finally here are some images I got using this camera and lens.