Here's a film I have been buying recently. I found it cheap at First Call Photographic for £3.69! And I like it too!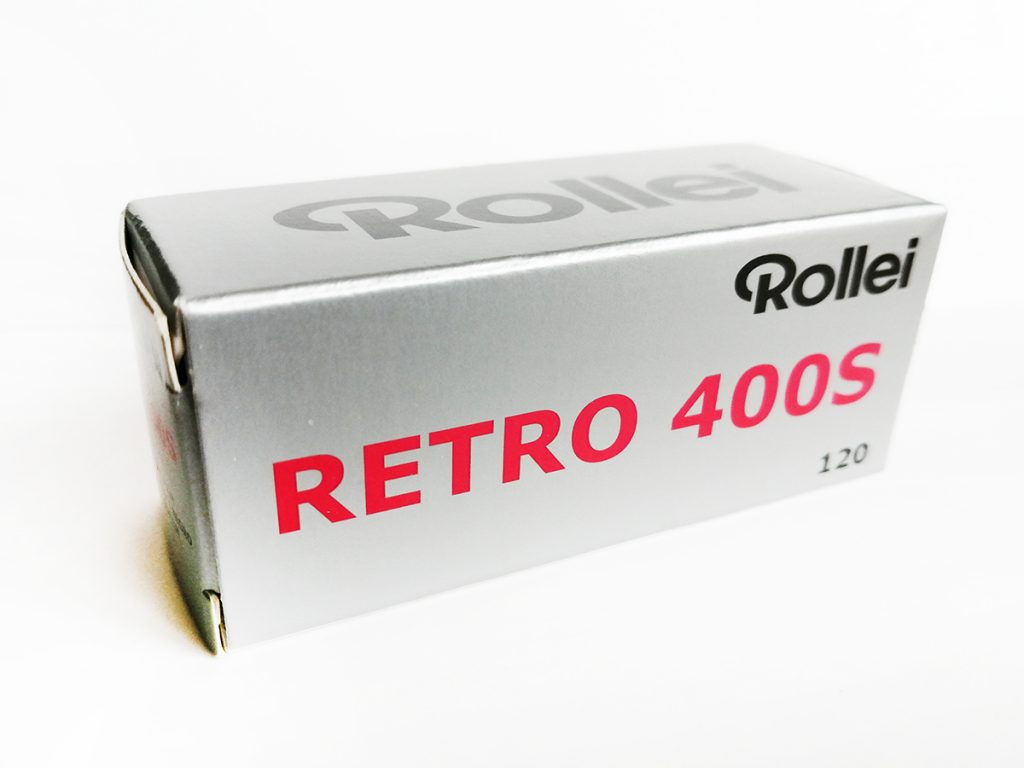 I like to research films to find out who's making them and if they are rebranded and also what sort of film it is!
Here is some information I found on Emulsive.org
Rollei Retro 400S is a high-speed panchromatic black and white film with a nominal sensitivity of ISO 400/27°. The film provides a red sensitivity of up to 750mn meaning it can be used with a deep red or R72 infrared filter to capture near-infrared photographs.
Taken from MyFavouriteLens.com
The Agfa-Gevaert Aviphot Pan 400S aerial film that Rollei Retro 400S is based on was produced for mapping terrain from on high, which means it needs to be good at cutting through any low cloud that may be present.
That's probably why they made it super-panchromatic, as opposed to merely panchromatic. This means it has an increased sensitivity to red light, which in turn means shooting Rollei Retro 400S with a red or infrared filter can result in infrared images.
If you shoot it without a filter like I did, you still get deeper blacks and brighter whites than you would with most of the un-super-panchromatic monochrome films on the market today.
From Wiki
While Agfa has retired from the photography branch, and the Agfaphoto brand was sold to a reseller named Lupus Imaging, the surviving Belgian industrial branch of Agfa continues to produce, among other things, B/W, colour negative and colour reversal materials for aerial photography. Some of these are cut to the usual 135 and 120 formats by Maco and distributed under the brand name Rollei. Specifically, these re-branded Agfa materials include Rollei Retro 80S, 200S and 400S, Digibase CN200 and CR200.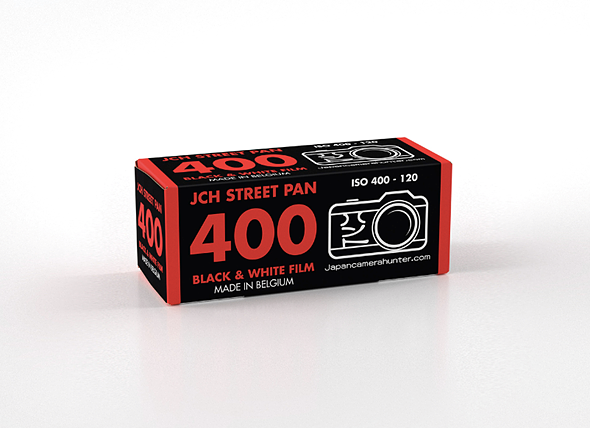 JCH Street Pan 400 is also made by AGFA in Belgium and is also Aviphot Pan 400S aerial film. Some say it's the same film but JCH say it's not.
From the JCH Website
So this is a re-born film, not a re-spooled film that is still being sold. This is also not an 'old stock' film or a 'pancake' that was kicking around a 'dusty warehouse'. This is a freshly produced emulsion with an expiry date of 2020. The film was no longer being produced and I had it put back into production. And for the record, this is not re-spooled Rollei Retro 400s.
And then I read this on a forum post
"sorry for pouring lots of water in the wine, but this film is neither 'new' nor 'revived'. Agfa Aviphot Pan 400S was discontinued some years ago (production; stock lasted longer). This film was not a real ISO 400/27° film, effective speed was lower. And only a little bit higher than the remaining Aviphot Pan 200. After the discontinuation, Agfa increased the effective speed of the Aviphot 200 a bit. After that the real speed difference between the discontinued Aviphot Pan 400S and the fresh production Aviphot Pan 200 was about only 1/3 stop.
The current Aviphot Pan 200 (which has a real speed in the ISO 50/18° – 160/23° range dependent on the developer) is sold as Rollei Superpan 200, Rollei Retro 400S and Rollei IR (all the same film)"
So what do you believe?
I read reviews and search for forum posts when I am interested in a particular film away from your Kodaks and Ilfords and find so many different stories. It's like if I have a spot on my foot. I research online and some say it's a bite others say my leg is going to fall off!
From all this I can believe that Rollei Retro 400s is Aerial Surveillance Film made by AGFA in Belgium and distributed by Maco in Germany where they license the Rollei name and also sell the film as 35mm in bulk reels. It's the same as Agfa Aviphot 400s.
As for JCH Street Pan, I can't see this being the same as Rollei Retro 400s. Same plant maybe but a different emulsion. If you look on the Massive Dev Chart both films have different times. JCH in XTOL 1/1 is 17 mins. Rollei at 1/2 is also 17 mins. Big difference. I couldn't find a data sheet for JCH.
I have three rolls here to try out and I shall post my thoughts on shooting the film soon along with some scans and prints.
At the end of the day it does no harm to research films. I'm grateful that it's out there for us to shoot and enjoy. Just don't believe everything you read.